Ding Dong I'm Gay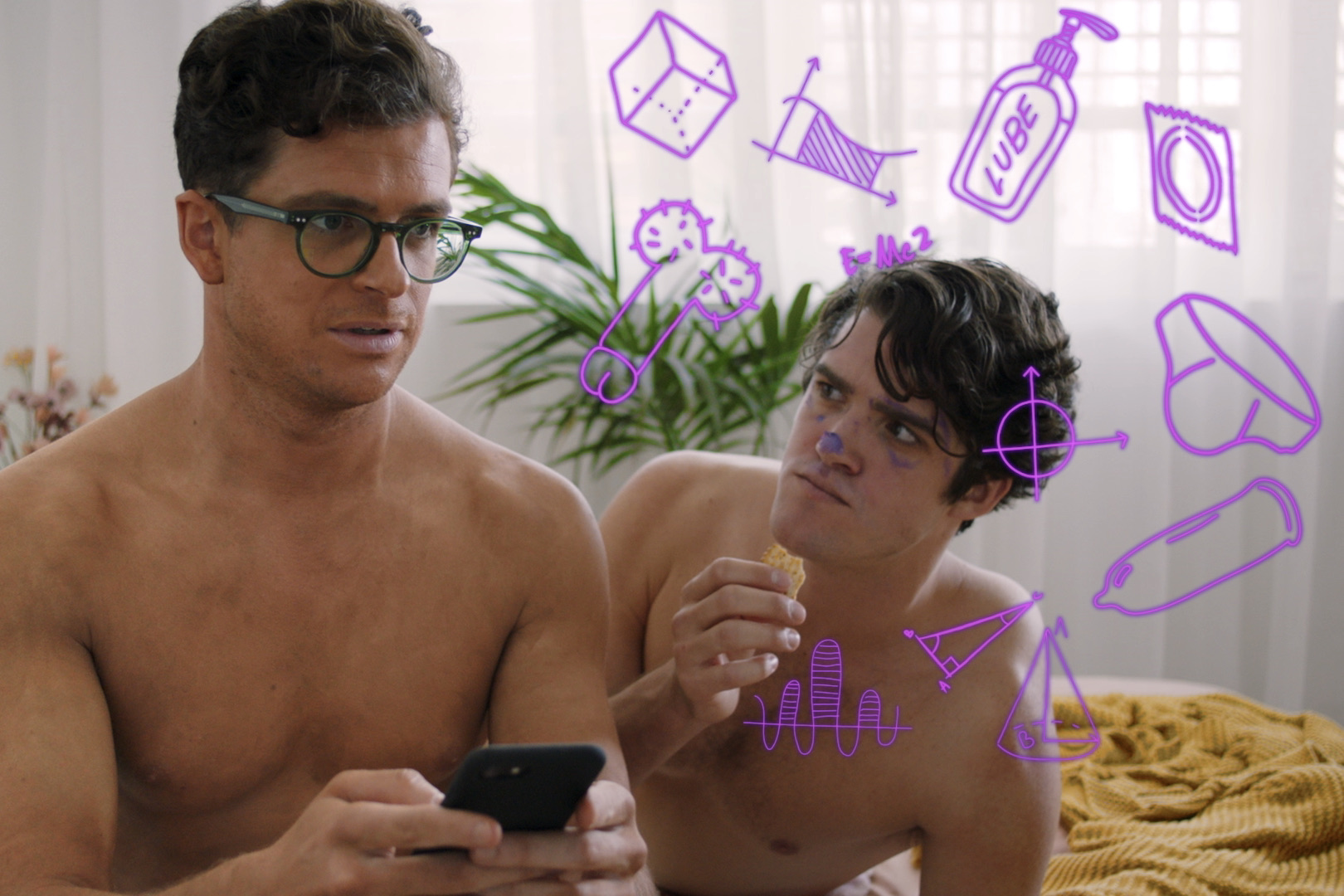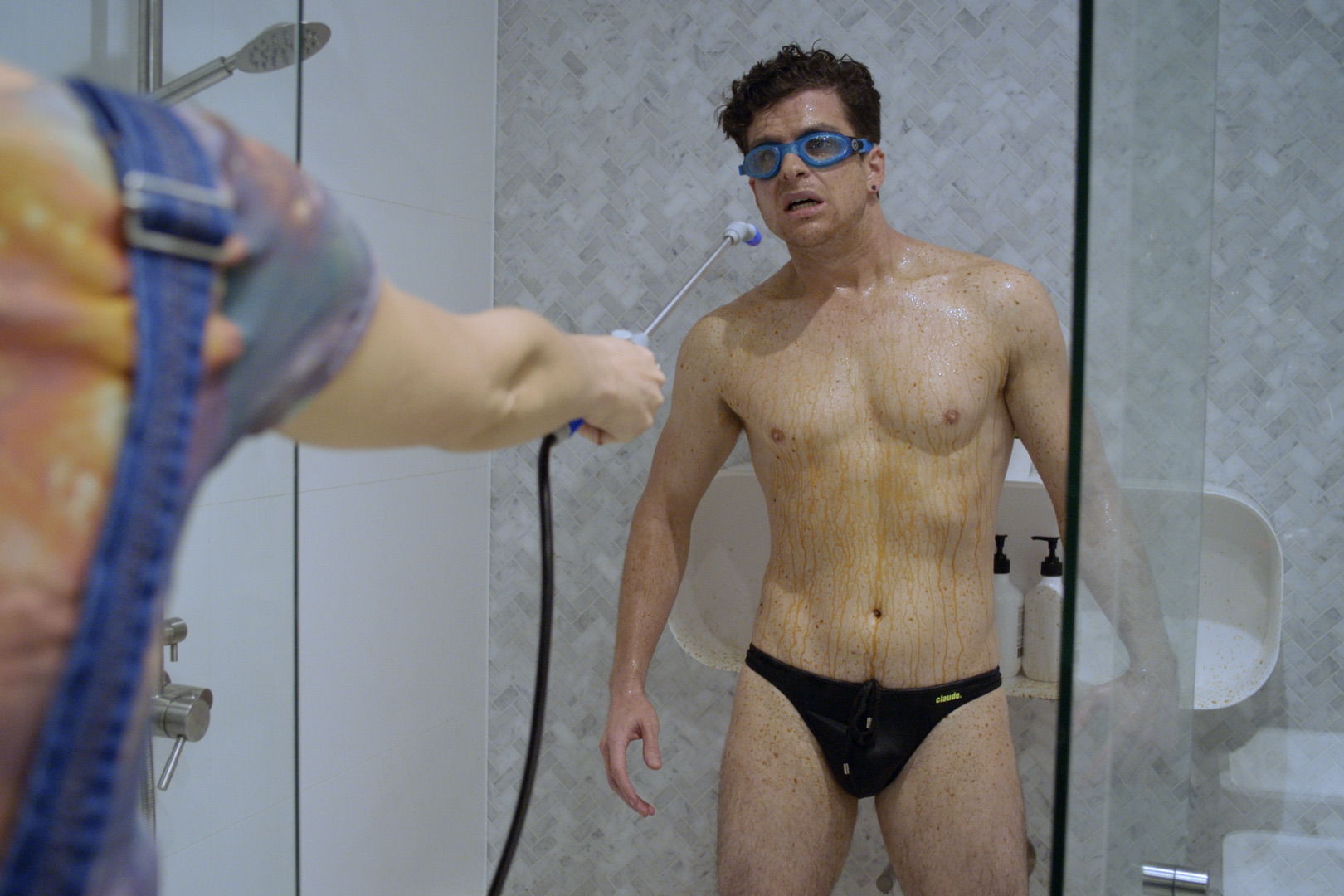 Creator, Actor, Writer & Producer
6x10 mins, YouTube, 2020
Produced by Wintergarden Pictures in association with Screen Australia and Screen NSW


Six years after coming out and moving to Sydney, Cameron's (Tim Spencer) dreams of elite parties and jaw-lined boyfriends have flatlined. Nevertheless, he is determined to pin down his almost-boyfriend, Jack (Rupert Raineri), and prove to his newly-out cousin, Toby (Brayden Dalmazzone), that he is an all-knowing gay guru.

From how to bottom to hook-up strategy, Cameron mentors his country cousin through the urban gay experience. Toby's naive country charm makes him an instant hit, but Cameron's insecurities soon threaten to drive a wedge between them.

Directed by Joshua Longhurst and Sarah Bishop, and co-written with Zoe Norton Lodge season one of the hilarious and horny queer-positive comedy, Ding Dong I'm Gay is now available to watch on YouTube.

WINNER Australian Writers' Guild AWGIE Award for Best Web Series 2021
WINNER Queerty award for Best Performance Digital Series 2021
WINNER Santa Monica Webfest Best Comedy 2021
AACTA Award for Best Online Comedy 2020 (nominated)
Queerty Award for Best Digital series 2021 (nominated)



Behind the Scenes with Screen Australia
Interview with Queerty.com
Q: What exactly is it in your own life that inspired this wacky series?

TS: That is a big question. I guess I was really interested in looking at moments of isolation in contemporary gay life...My partner is from the regional New South Wales, and I grew up in metropolitan Sydney. Just talking to Josh about his experience and moving to Sydney and what that was like, it started this idea of realizing that living in regional spaces LGBTQ people often feel the need to leave to find their people. And that is often the case. But the city isn't this be all/end all that will solve all those problems. It is potentially just as isolating and unpleasant...


Q: So production of the show has had an unusual trajectory, and hopefully, you can clear this up for us. It started as a series of three digital shorts a few years ago. Now you're doing a full season of longer episodes. So does continuity carry over?

TS: It does. The story follows directly from the pilot episodes [the digital shorts], which are still free on YouTube. We made the pilot episodes over two years ago. That came about because I and my fellow producers realised that it would be very hard to convince people that there is a story and a show. You can pitch all you want, but until you see the characters and their dynamics and the tone, it's very hard to convey that in a way that convinces them.


Q: One of the major subplots of the season has to do with Cam lusting over his ex Jack, and Toby also lusting over Jack. What do they see in him? And this happens in real life, but Jack seems to have no redeeming qualities.

TS: ...In my twenties, I think I was quite adept at throwing myself at people who didn't want me. I don't regret that process, because it's really formative and it happened for a reason. You know, it's part of discovering who you are and finding those people you want to invest in, and who will invest back in you. And it happens in the straight world as well. But in the gay world, I think it is probably amplified a little bit. There is often a cult of personality in the club scene, or even now in the digital world on social media. The influencer has exacerbated the feelings of investing in the idea of a person rather than the person themselves.


Q: Do you think of Toby and Cam as sad characters?

TS: I went into creating the show wanting a certain level of pathos to these characters, particularly Cameron. I think because he's so vulnerable and desperate as well, there's a bit of an edge to everything he does that is sad. It's kind of this thing where you can see his veneer is very thin, but Cameron thinks he's a master at hiding it. In fact, the opposite is true. The desperation of attracting and keeping Jack focused on him after there's been very little reason to, the kind of need to impress the influencers that he meets. It reads as a bit lonely and desperate. The emotional core we were trying to communicate between Toby and Cameron is that they do have a very special bond. For Cam, it's surprising and comforting, I think, because it's been so long since he's had a valuable connection. It's annoying to him that it is Toby, his cousin. It's a double-edged sword for Cameron that he comes to appreciate having Toby around, but annoying as well.

- read the full article here.